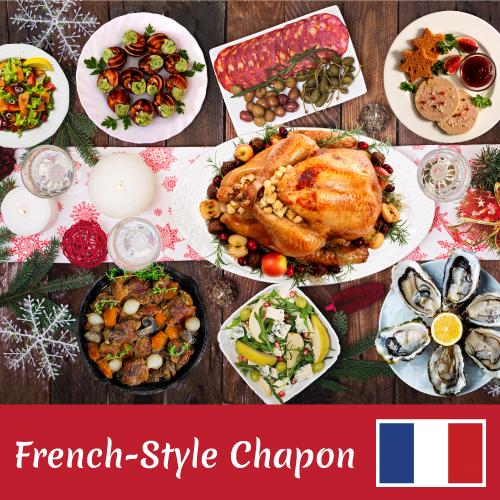 Recipes French capon
Servings: 10 - 12 people Note: Allow one hour of cooking per Kg
Ingredients :
1 capon of 3kg
5 c. butter.
6 large potatoes peeled and cut into cubes.
3 big onions
5 cloves garlic chopped.
6 large tomatoes cut into pieces.
8 carrots cut in a slice.
8 c. tablespoon of olive oil
2 yellow or red peppers lava and cut into pieces
A few sprigs of thyme
Dried Laurel Leaves.
4 cups of white wine.
Salt and pepper
Method:
Salt and pepper the capon inside and out.
Rub the capon with the butter.
Mix the vegetables with salt, pepper and sprigs of thyme.
Sprinkle vegetables with olive oil and white wine cover and bake for 15 minutes.
Remove the vegetables and put the capon on the vegetables add a cup of broth.
Cover and cook for 3 hrs.
Water the capon of the sauce regularly.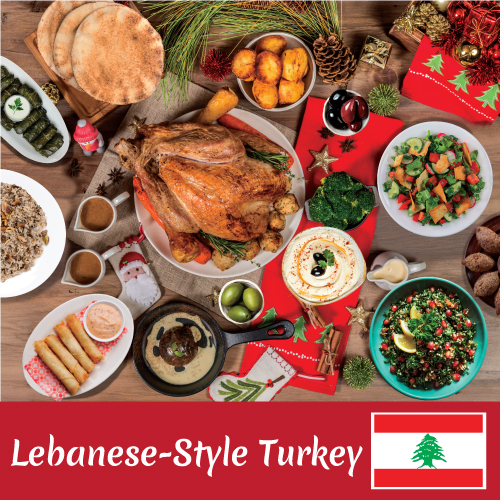 Recipes Lebanese turkey
Ingredients :
300g butter
3 spoonfuls of olive oil
I bottle of homemade red wine.
1/2 spoon a the Rosemary
1/2 spoon a the Paprika
1/2 spoon full the Seven Spice Mix
1 tablespoon Salt
Garlic powder
1/2 spoon a the 1/4 spoon Cinnamon
2 bay leaves
2 tablespoons flour
1/2 pack of butter
5 large carrots cut into large pieces
5 branches of celery cut into large pieces
2 green apples cut in quarters.
Method:
Mix the spices: salt, rosemary, paprika, 7 spices, garlic powder, cinnamon, bay leaves.
Wash turkey and rub with oil and butter on the outside and inside..
Sprinkle the spice mixture and wrap the turkey well on all sides.
Add the red wine and let stand in a cool place for 5 hours.
Put the turkey in a baking bag and sprinkle with flour.
Put the vegetables on both sides and inside the turkey.
Add 2 glasses of water and put in the oven at 350C
Allow one hour of cooking per kg of turkey.
Turn the turkey every hour of cooking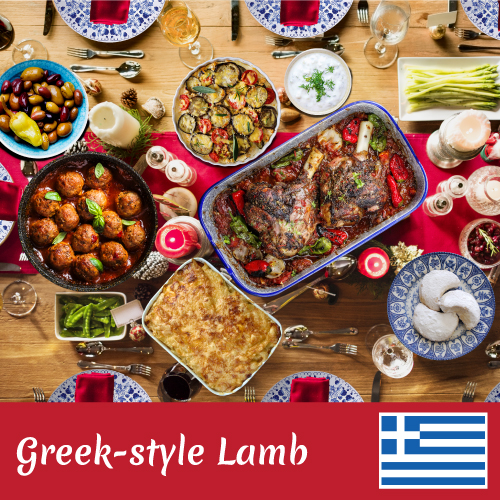 Recipes Greek Leg of lamb
Ingredients :
1 large leg of lamb 2.5kg
6 cloves of garlic sliced.
4 tablespoons of lemon juice
4 table spoon melted butter
1 1/2 teaspoon of fennel seeds.
1 teaspoon of salt
1 tablespoon dried oregano
1/2 teaspoon of black pepper
1/2 teaspoon of paprika
Method:
Using a knife, make a few incisions on the whole surface of the leg
Insert a piece of garlic into each incision
Rub the leg with 2 tablespoons of lemon juice.
Reduce the fennel seeds in powder and mix with salt, oregano, pepper and paprika.
Rub the lamb with the spice mix.
Let it marinate in the refrigerator overnight.
Prepare the basting sauce by mixing the butter, 2 tablespoons olive oil, 2 tablespoons lemon juice and the spice mix
Put the leg of lamb in the oven at 350 C and cover it.
Baste with sauce every � hour.
Cook for 2 hours.
Serve with roasted potatoes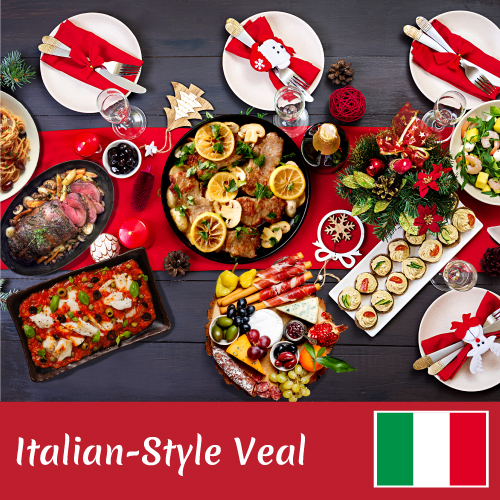 Recipes Lemon veal cutlet